QUALITY CHIROPRACTIC CARE IN MORRIS
Your Trusted Local Chiropractor Since 1988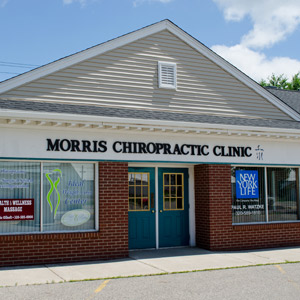 Welcome to Morris Chiropractic Clinic! Dr. Allen Monroe has spent his entire career serving patients at Morris Chiropractic Clinic. With over thirty years' experience and a gentle, caring approach, Dr. Monroe has brought revitalized health to the families of Morris and surrounding communities.
It's truly a pleasure to see so many patients' lives changed through chiropractic. It's why I love what I do!
Dr. Allen Monroe
Have you been sidelined by persistent pain? Are you looking for natural, gentle, noninvasive solutions? We're here to help. We offer same day appointments, have plenty of free parking and accept insurance, including Medicare and Medicaid. Call (320) 589-1541 to book your appointment now!
CONVENIENT
Same day & walk-in appointments available. After hours visits are available by appointment.
EFFECTIVE
Dr. Monroe has helped thousands of people get out of pain and regain their active lives. In pain? You could be next!
AFFORDABLE
We participate with Medicare, Medicaid and BlueCross and BlueShield, and work with personal injury and auto accident claims.

IF YOU'RE HURT, WE CAN HELP
CALL (320) 589-1541 OR REQUEST AN APPOINTMENT ONLINE NOW
READY TO GET OUT OF PAIN AND BACK TO LIFE? REQUEST AN APPOINTMENT NOW!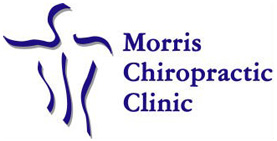 The techniques they utilize for adjustments have provided me with a pain-free adjustment leading to my ability to lead a normal, active life again.

Thanks for your very professional attention and thanks for your humility, that build trust.

After my first visit I could actually move again! I told the Dr that he was a miracle worker. After my 2nd & 3rd visit I am certain of it! I am gradually getting better. I really like the kindness everyone there has shown me. THANK YOU ALL!

I instantly saw a huge difference with Dr. Monroe. He was genuinely concerned with my overall health and not just my pocketbook.

Thank you for the pain free days! I can honestly say you have changed my life and showed me I don't have to live with the pain.

I was impressed with the kindness and gentleness of Dr. Monroe and his staff. Their concern about my pain was genuine and it really touched me.

Drastically reduced pain after a couple hours after the adjustment.

Dr. Monroe and his staff have always been professional and friendly, while providing the best individual therapeutic plan for each patient's recovery.
Morris Chiropractor serving Stevens, Grant, Swift, Pope & Big Stone Counties