Weight Loss
Feel Great With Optavia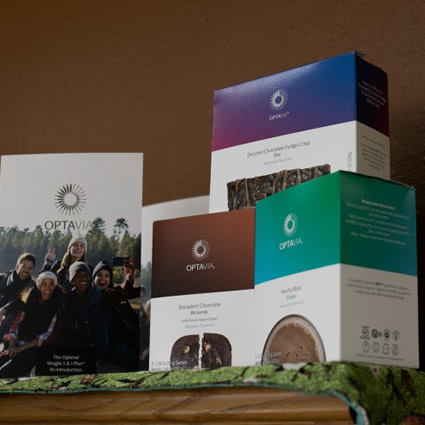 Dr. Monroe has been helping patients achieve their weight loss goals through the Optavia system for more than a decade, and he can't wait to do the same for you.
Unlike other weight loss 'diets', the Optavia system doesn't involve counting carbs or calories-a major bonus for many!
The Optavia diet involves eating several "fuelings" each day-a fueling is a pre-made nutrient dense meal designed to give your body exactly what it needs. In addition to these fuelings, you'll also eat homemade "lean and green" meals-that is, meals rich in lean protein and green vegetables. This way, you can still eat what you enjoy, without feeling like you're on a highly restrictive diet.
Frequently Asked Questions
Have questions about how the Optavia system can help you? We'd love to answer them. Below are some we hear often-if you have questions not answered here, please don't hesitate to give us a call.
How much weight can I expect to lose?
Because every patient is different, the weight loss you experience may be different from someone else's. The average person loses 24 pounds in 12 weeks, though some may lose much more.
What is the cost of the Optavia system?
When we meet you and go over your goals, we'll be able to provide you with a better estimate for cost. We strive to make the system affordable for patients. Unfortunately, insurance typically doesn't cover the Optavia system.
Dr. Monroe has been working with the Optavia system for more than a decade, and has seen patients of all walks of life experience incredible results. We'll be with you every step of the way, monitoring your progress while you reach for your goals safely. We'll also make sure you're a good candidate for this system before beginning. Optavia, originally called Medifast, was designed by an MD and has been proven over decades to be safe and effective.
Learn More Today
We'd love to help you achieve your goals in health through effective and safe weight loss. Learn more about the Optavia system and book an appointment today. We can't wait to meet you!
CONTACT US

Weight Loss Morris, Hancock, Herman, Chokio MN | (320) 589-1541