ARP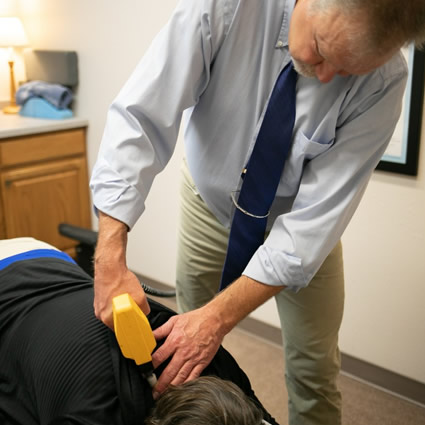 We're proud to offer patients a variety of modalities to get them back to living their best life, quickly. Dr. Monroe believes in taking an approach in his practice that goes beyond adjustments and into other areas—which is exactly why he has an ARPWave system.
So, what is it?
ARP is also known as Accelerated Recovery Performance, and uses an electrical current to help speed the body's ability to heal itself.
How?
The electrical current helps to stimulate your nervous system, which then tells it to relax, therefore causing less scar tissue buildup. The treatment is extremely low-voltage, but strong enough to penetrate your problem muscles and break down any scar tissue in existence. The system is also designed to target and reduce inflammation, allowing your nervous system to function exactly as it was designed to.
The ARP system is ideal for patients of all walks of life dealing with muscle injuries, especially athletes of any skill level. Other benefits include:
Relaxing muscle spasms
Atrophy prevention
Improved blood circulation
Muscular re-training
Better range of motion
Post-Surgical Patients
The ARP system can also be a tremendous help for patients who have recently undergone surgery, helping to speed muscle rehabilitation relating to areas like:
Shoulders and elbows
Wrists
Hip and knee
Schedule Your Visit Today
Interested in learning more about how ARP can help you recover quicker? We'd love to speak with you. Contact our practice today to book an appointment and get your health back on track.
We look forward to welcoming you into our care.
CONTACT US

ARP Morris, Hancock, Herman, Chokio MN | (320) 589-1541