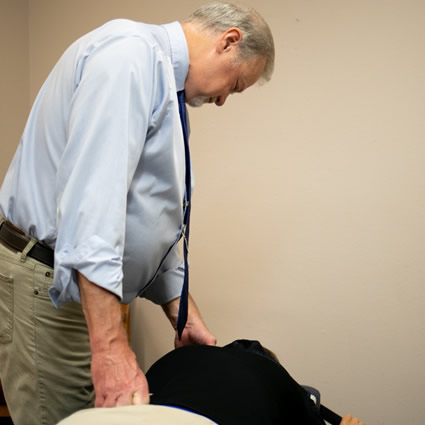 E-Stim Therapy
An incredibly effective therapy in our toolbox, e-stim provides quick pain relief. The treatment uses mild electrical pulses to simulate the action of signals coming from neurons.
These mild electrical currents are directed at either muscles or nerves. E-stim therapy for muscle recovery transmits signals to targeted muscles to prompt them to contract. By causing repeated muscle contractions, there's an improvement in blood flow, which helps repair injured muscles.
Decreases Pain and Inflammation
E-stim is ideal for pain and inflammation control. It feels great for those in pain. By removing inflammation, you can heal faster, move easier and sooner! The result is your healing will be more complete.
The therapy is helpful for athletic injuries. For example, if you're a runner and sprained your ankle, e-stim can help you return to running sooner. Those who sustain injuries from an auto accident also can benefit from e-stim. The therapy is often used with chiropractic care and other modalities.
Electrodes are placed around the area that's receiving therapy.
The electrical current will start on a low setting and gradually increase.
You'll experience a tingly, "pins and needles" sensation at the site. The therapy is never painful.
You may feel a muscle twitch or contract repetitively.
Each e-stim therapy session may last 5 to 15 minutes, depending on the condition being addressed.

E-Stim Therapy Morris, Hancock, Herman, Chokio MN | (320) 589-1541