Meet Dr. Allen Monroe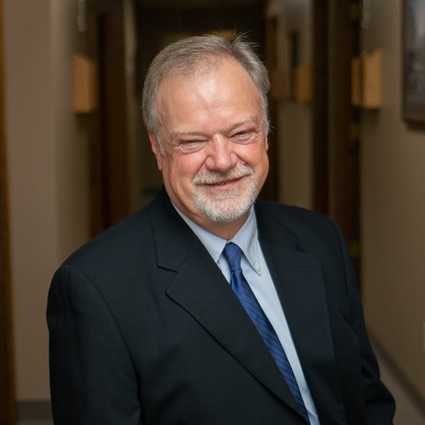 As a doctor of chiropractic, Dr. Monroe discovered the power of chiropractic care as a teenager when his father became confined to a wheelchair. Many people told his father he would be in a wheelchair for the rest of his life, but he refused to accept that fate. His chiropractor agreed with him, telling him there was no reason why he shouldn't walk again.
The chiropractor worked with him, helping him to regain his strength in his legs. Soon Dr. Monroe's father was walking again. The remarkable turnaround inspired Dr. Monroe to take a closer look at chiropractic as a career. Regaining your health through chiropractic care truly appealed to him.
Approach to Care
If you're healthy and you take a pill, it's going to make you sick. Why should taking a pill when you're sick make you healthy again? It's a medical model that just doesn't make sense to become well again. The philosophy of chiropractic, that the body has the power to heal itself, makes a lot more sense. There are, of course, times when traditional medicine does make sense, like when a bone is broken or something needs to be stitched up.
Building on this idea, Dr. Monroe further developed his chiropractic philosophy while completing eight years of intensive education including doctor of chiropractic education at Northwestern Health Sciences University in Bloomington, Minnesota.
Northwestern was the first place where Dr. Monroe was exposed to chiropractic techniques with a strong basis in engineering, like the Pettibon System™ and Chiropractic BioPhysics® (CBP®). Learning these techniques had a strong influence on the way Dr. Monroe practices. These specific methods of care have helped improve the health of many patients by emphasizing whole care that includes spine and posture correction.
Dr. Monroe's chiropractic education didn't end with his graduation from Northwestern. He has completed thousands of hours of continuing education covering a broad range of topics. Some of his coursework has included Advanced Rehabilitation Protocols, RockTape® application, Pettibon System™, CBP® and Acupuncture. He also holds several professional certifications, including Selective Functional Movement Assessment (SFMA), Auto Accident Physics and most recently, Chiropractic Certification in Spinal Trauma.
EXPLORE CHIROPRACTIC

Family Man
When he's not seeing patients at Morris Chiropractic Clinic, Dr. Monroe enjoys spending time with his wife, Julie, and his daughters,  Katie and Brenna. Dr. Monroe is an avid downhill skier who particularly enjoys hitting the slopes with his family in Colorado. Closer to home, Dr. Monroe enjoys serving as Assistant Instructor at Morris Area Tae Kwon Do. He also likes to get out for a walk early each morning and works out in his home gym.
Dr. Monroe invites you to browse the practice website to learn more about chiropractic and his personal approach to care. Call today to schedule your complimentary one-on-one consultation with Dr. Monroe.

Dr. Allen Monroe | (320) 589-1541